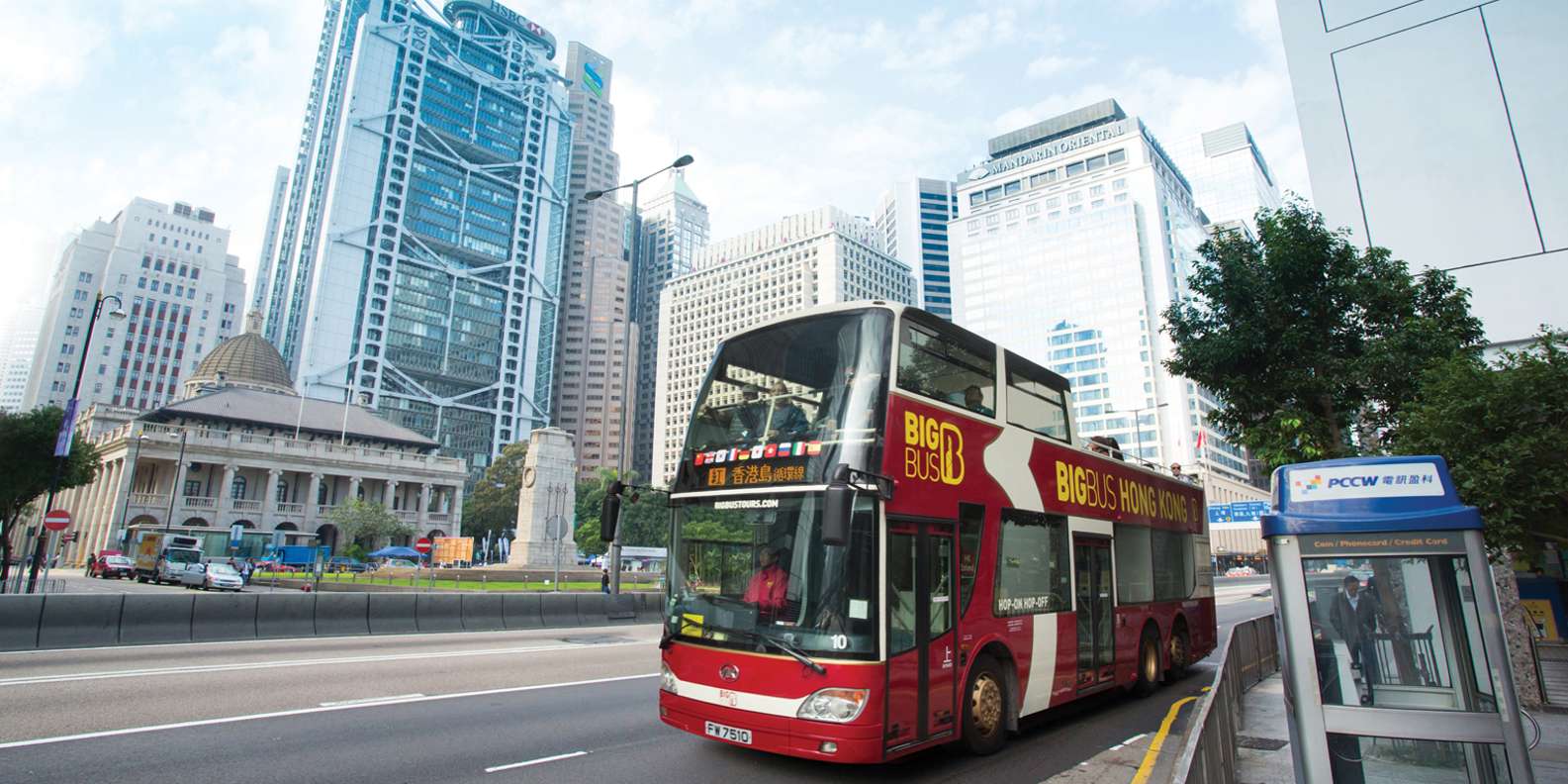 Hong Kong is well-connected, with buses, subways, taxis and ferries providing a convenient means of getting around. Most of these accept the contactless Octopus Card for payment on buses, subways, taxis and other transportation modes.
Public light buses (Xiao Ba), commonly referred to as minibuses, operate along fixed routes throughout Hong Kong and charge fixed fares. They're an efficient way to reach areas that standard bus routes cannot easily access or cover as quickly or directly. Hong Kong transit after your Cathay Pacific flight will not be a problem if you know the following.
MTR
The MTR transports more than 1.6 billion passengers annually, making it Hong Kong's most popular transportation option. Operating a fleet of trains and other services across Hong Kong Island, Kowloon and the New Territories, the MTR offers reliable transportation solutions for residents.
The MTR has earned a stellar reputation for safety and dependability, boasting four decades of service to the city's residents. Its customer service, cost efficiency, and success have allowed it to become one of the world's leading railway operators.
MTR is currently developing a signalling system to enhance service and keep the rail system running efficiently. To meet their stringent safety and operational requirements, this new technology is expected to begin operating on the Tsuen Wan Line in 2025, followed by implementation on Island, Kwun Tong and Tseung Kwan O lines between 2028 and 2029.
In addition to providing essential transport for Hong Kongers, the MTR also supports local businesses and tourism by offering easy access to some of the city's main tourist destinations. For instance, its Airport Express Line connects Hong Kong International Airport with downtown Tsim Sha Tsui/Central, making it simple for shoppers to reach Nathan Road, MongKok or Temple Street.
Another way to enjoy the MTR is by purchasing an Octopus card, which enables you to pay for either a single trip or all day unlimited rides on all trains. This is an advantageous option if you plan on riding frequently on the MTR since it's slightly cheaper than purchasing individual journey tickets.
When travelling by MTR, there are various fares depending on the distance travelled. Be aware of them before purchasing your ticket at any station or prepay with Octopus card online registration. Ticket purchases can be made from machines at each station or online.
In addition to offering excellent public transit, the MTR also hosts numerous free events for its passengers. For instance, The Metropolis Daily (Du Shi Ri Bao) and Express Post are distributed free newspapers Monday through Friday, while Metropop weekly magazine is released on Saturdays.
Buses
Hong Kong's buses, ferries and trams offer an efficient public transport network. Not only do they get you around town quickly and conveniently; but they will take you to all major attractions on either Hong Kong Island or Kowloon as well.
The Mass Transit Railway (MTR) runs throughout Hong Kong Island and Kowloon, connecting Central to the Outlying Islands and Hong Kong Island to Kowloon. Unfortunately, MTRs can get quite congested during peak times and therefore should only be used for long trips.
Buses are the primary form of transport for many residents in and around the city, offering a convenient and economical way to get around. Operating on routes that cover nearly all corners, buses provide access to nearly every corner of the metropolis.
Hong Kong's major bus companies include Citybus, KMB, NWFB, Long Win and New Lantau Bus; there are also a few private operators with limited service offerings.
Buses follow a set route, with passengers purchasing tickets at each stop. Fares are determined by distance and time, and you can pay with cash or an Octopus card.
Some buses provide a discounted fare after a certain journey distance has been covered. The cheapest tickets are for shorter distances, while longer journeys cost more per-kilometer.
Buses in Perth are modern and clean, providing air-conditioned comfort for passengers. They typically run every 10 minutes or so and provide an efficient means of getting around town.
Minibuses are a common mode of transportation in Hong Kong. Green minibuses operate on specific routes at fixed prices that you can pay with cash or Octopus card; on the other hand, red minibuses travel along less-fixed routes with passengers being able to board and alight anywhere along the way.
Red minibuses are popular with tourists, but they may not be your best bet if you don't know where you need to go. A bus route map is displayed inside the front window, but it may not be easy to figure out which stop you need at first glance.
Alternative transportation options include the famed Star Ferry, which transports passengers across Victoria Harbour and allows riders to board/unboard at any of nine piers throughout Melbourne. While this is a fast and efficient way to get around town, it may not be the most comfortable mode of transport available.
Ferries
Ferry services in Hong Kong operate mostly from central piers. Ordinary (second) class tickets cost HK$2 Monday to Friday and HK$2.40 weekends and holidays; seniors 66 or over ride free of charge. If you want to splurge, first class costs HK$2.55 Monday through Friday and HK$3 weekends and holidays.
There is a wide selection of routes into and out of Central, but those leading to the islands around the city are the most popular. Departures for Park Island and Discovery Bay depart from Central Pier while Lamma, Cheung Chau, Peng Chau, Mui Wo, and Lantau Island depart from different piers.
Ferries are an integral form of transport for Hong Kongers, connecting islands and Kowloon Peninsula on both sides of the harbour. Unfortunately, however, this sector faces numerous difficulties.
From an Economic Environment standpoint, Hong Kong people's reliance on ferry service has been steadily decreasing over time due to the proliferation of land-based transportation options. This shift can largely be attributed to the construction of subways, cross-harbour tunnels, and TOD developments in new towns.
Furthermore, the government has prioritized rail transit as its main policy (Hong Kong Government, 1990; Hong Kong Transport and Housing Bureau, 2014). This has promoted public transportation in Hong Kong but also restrained growth of the ferry industry.
To combat this crisis, the government implemented a subsidy policy to encourage ferry operators to run profitable routes and thereby boost revenue. While this subsidy remains in effect today, ferry passenger numbers continue to decrease.
To address the decline in ferry patronage, this paper suggests a planning approach and evaluation procedure for making optimal use of existing water and pier resources to provide commercially viable ferry services. The plan considers all public transport modes in Hong Kong–heavy rail, metro, bus, and ferry–up until 2006–to improve public transit through more accessible ferry services.